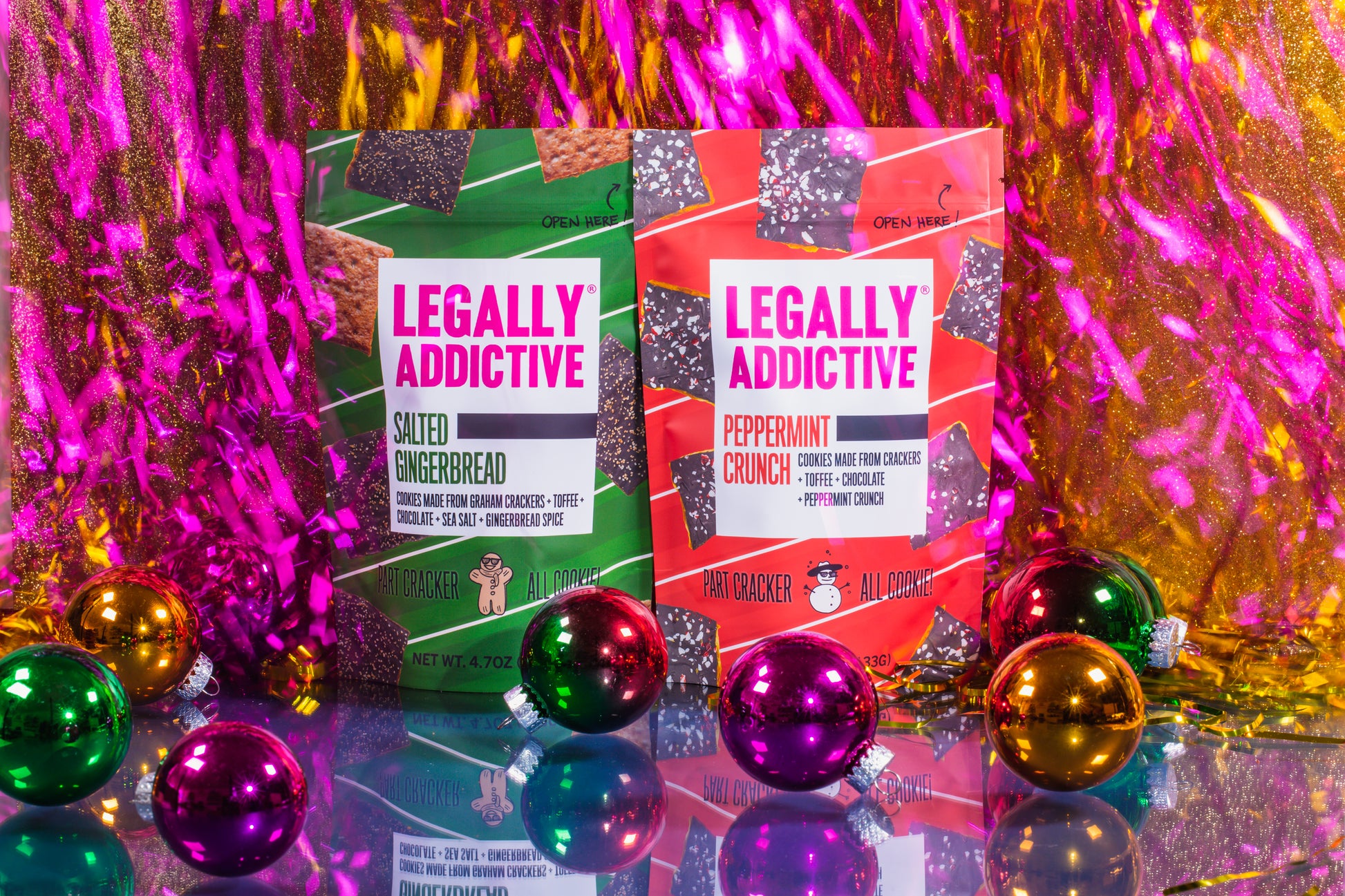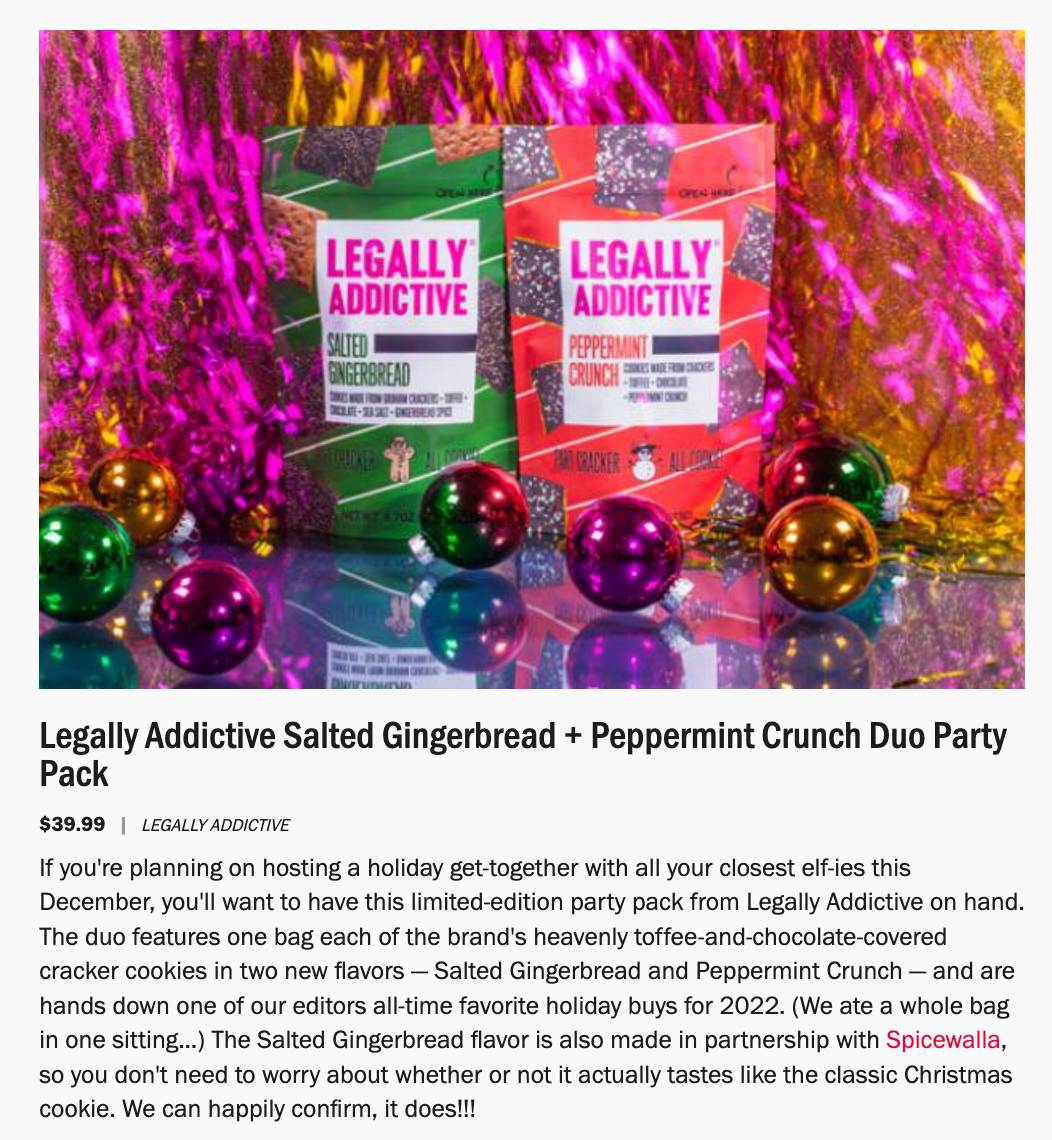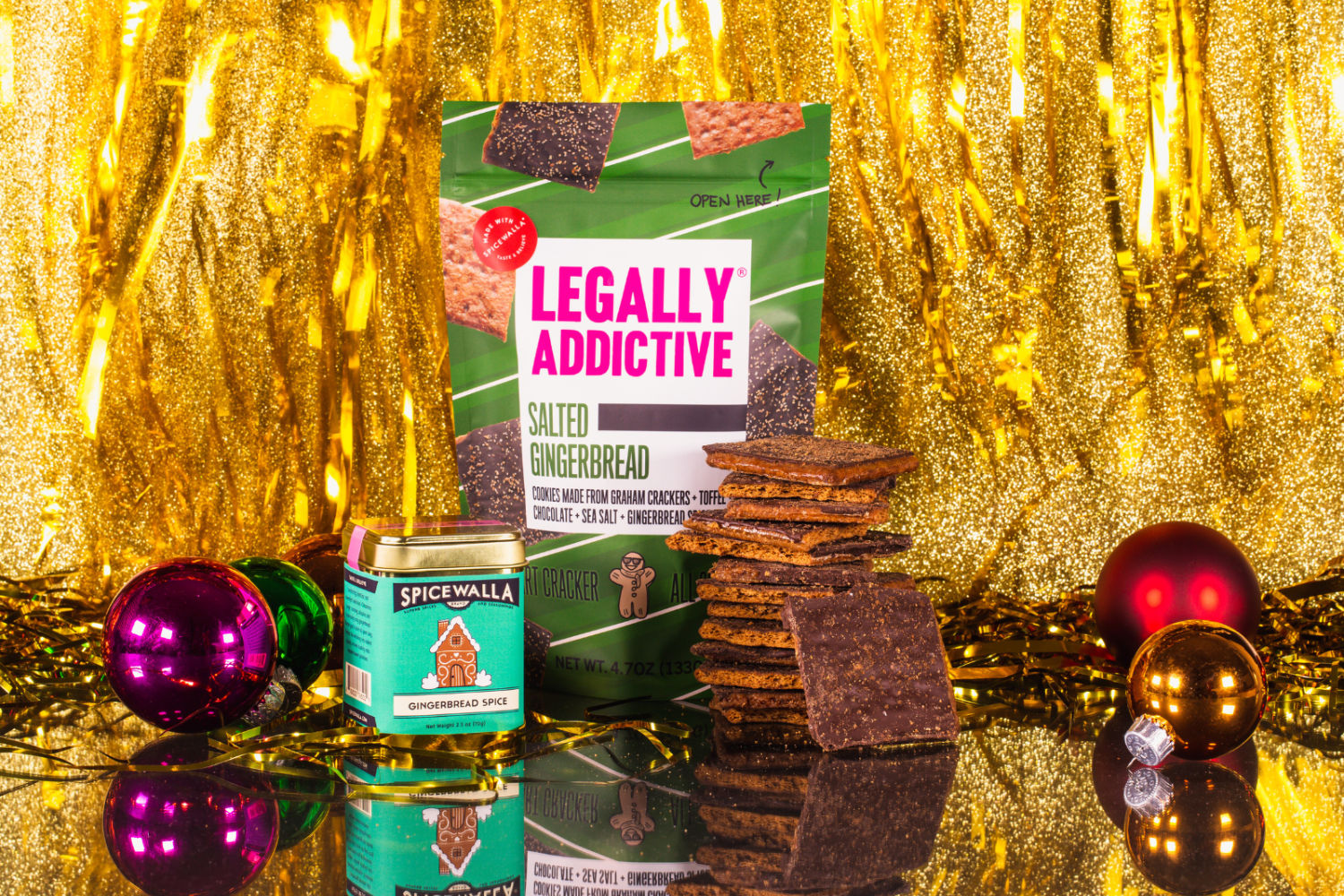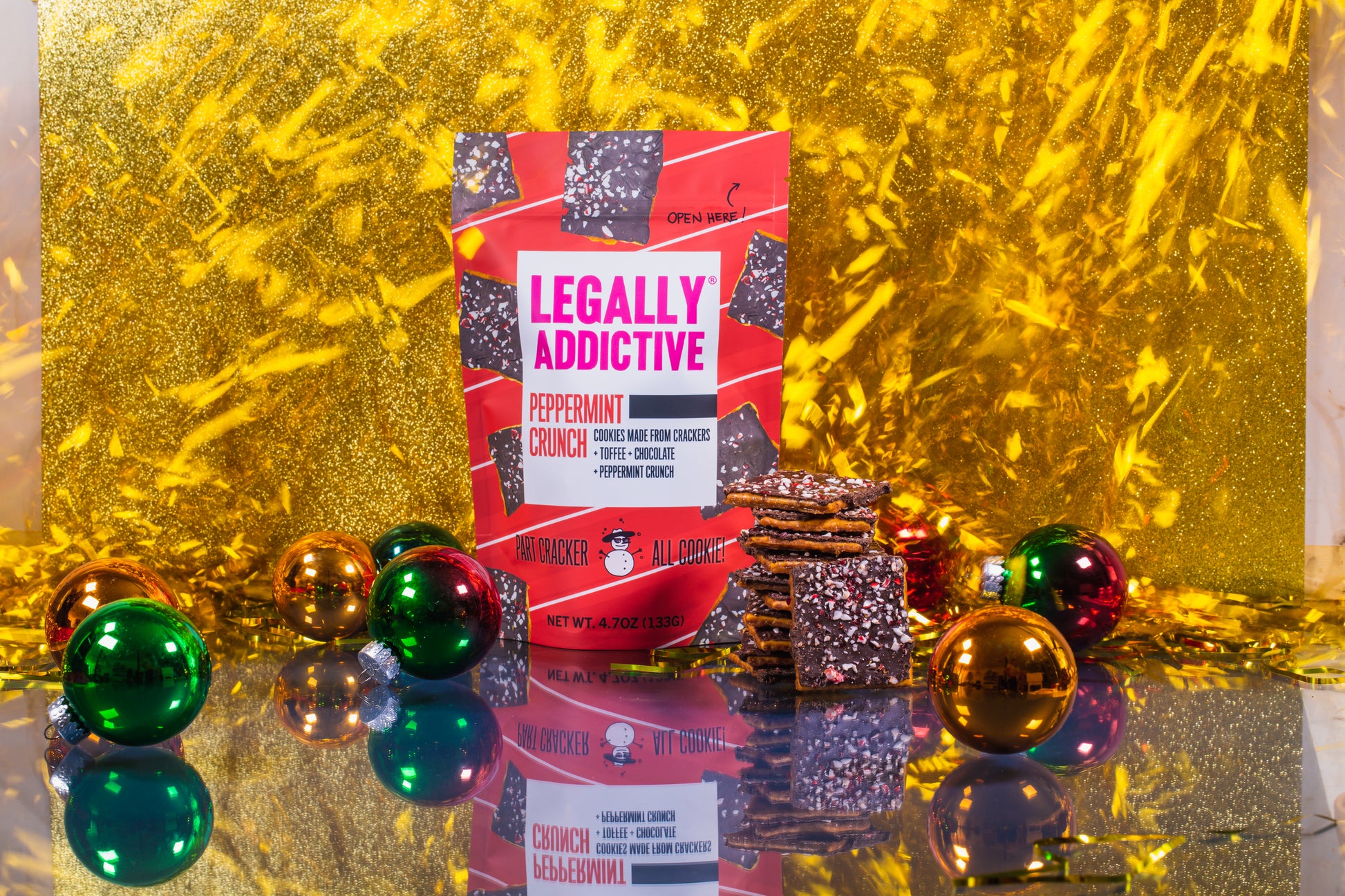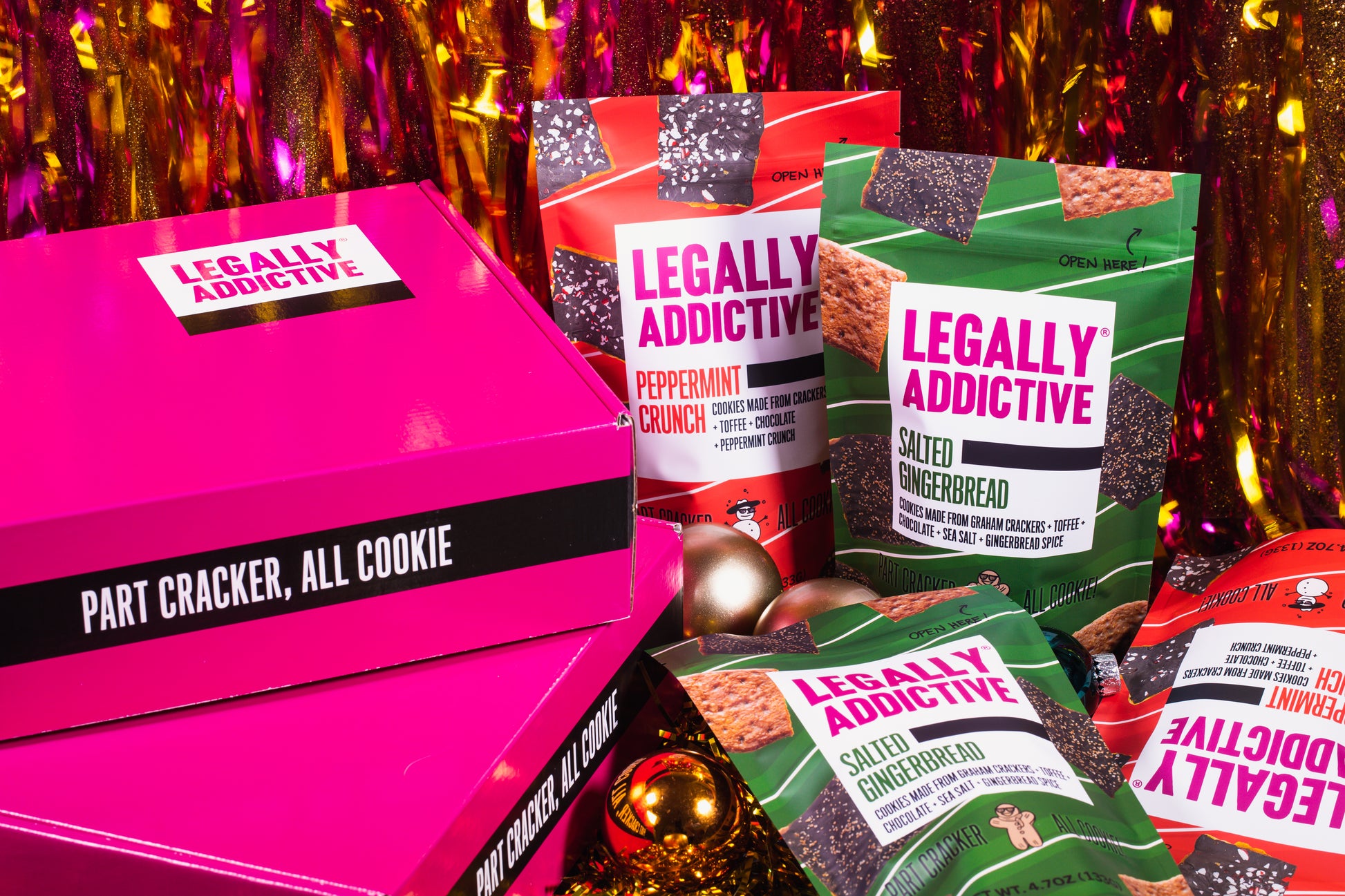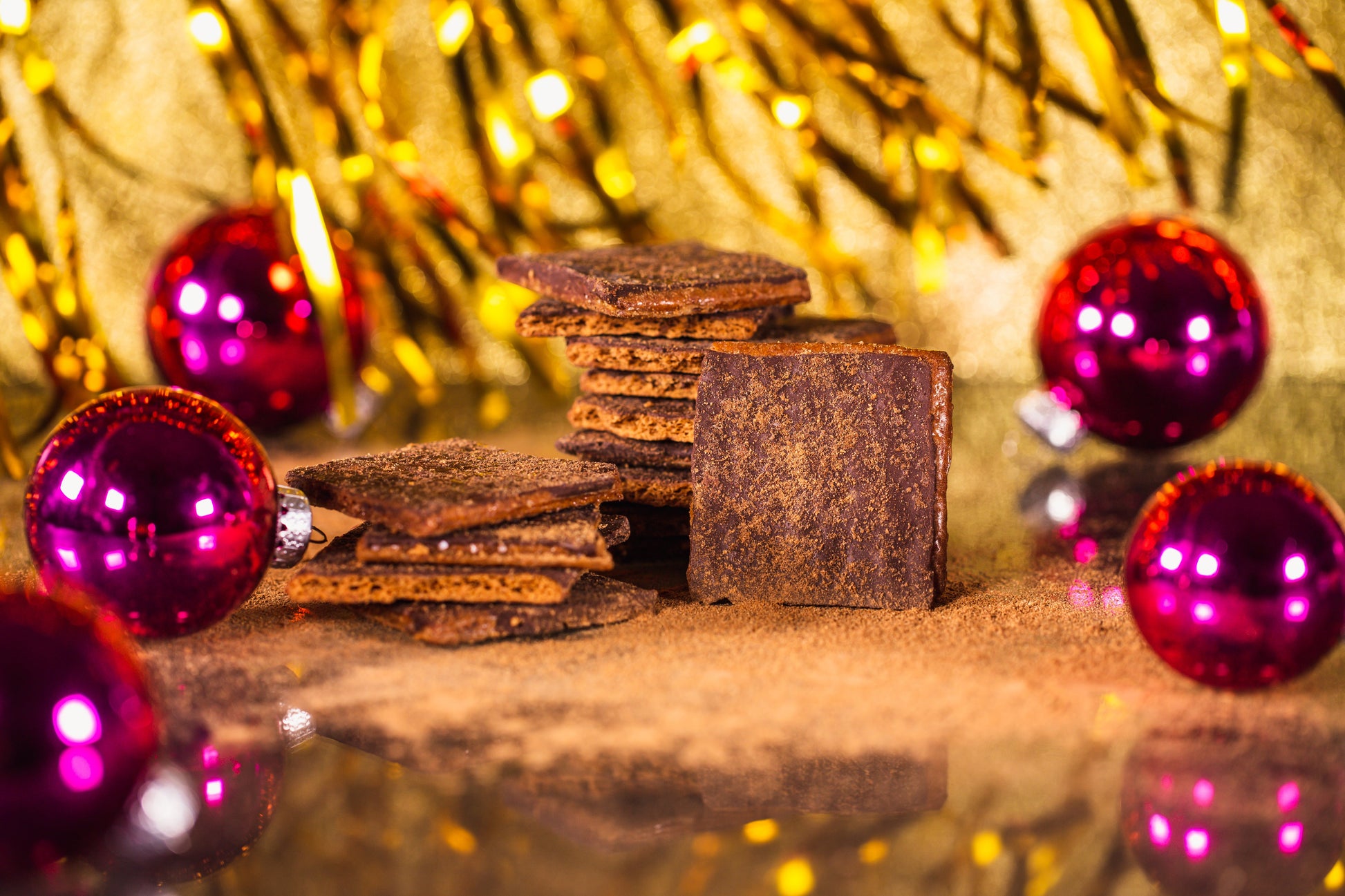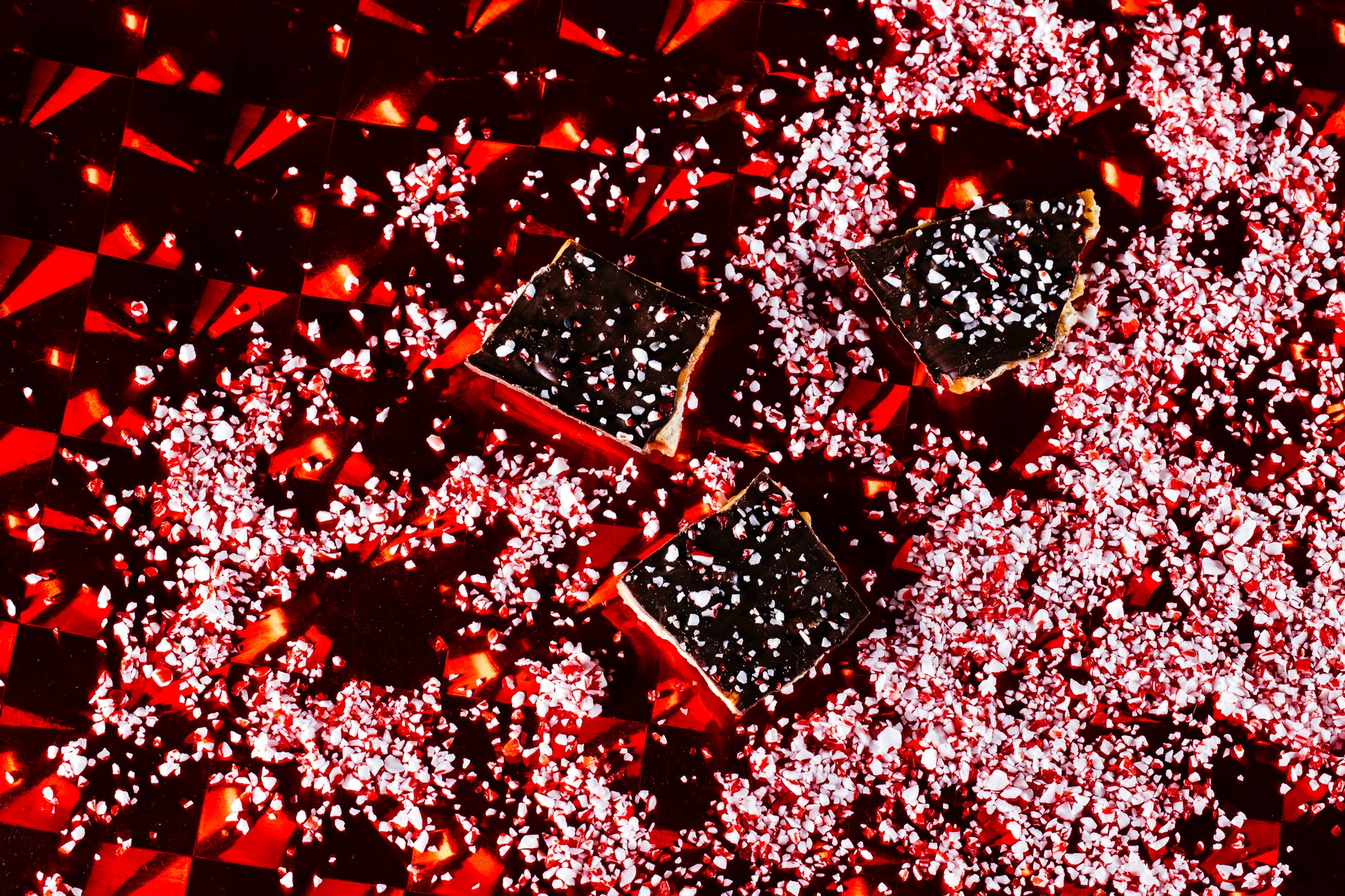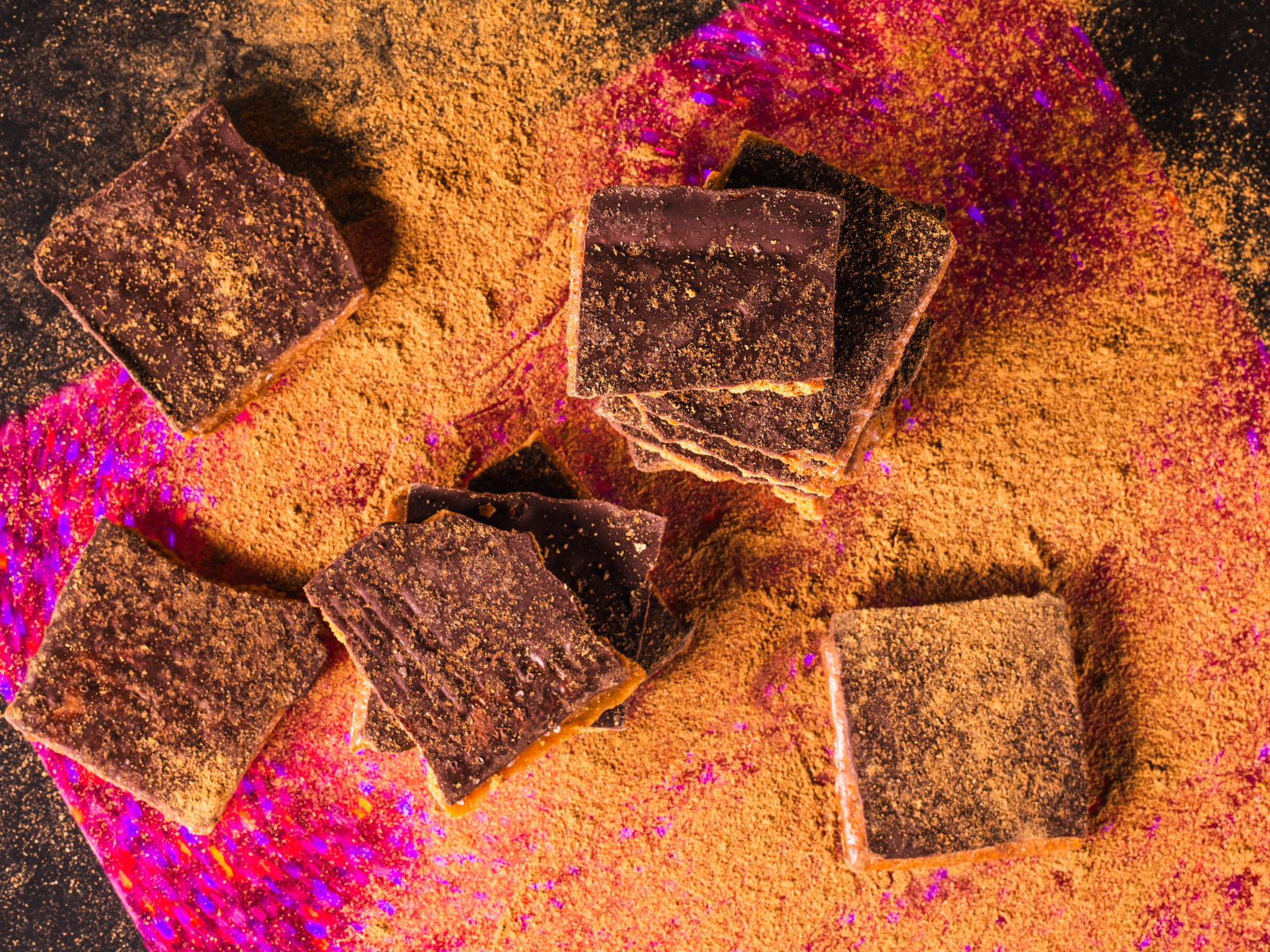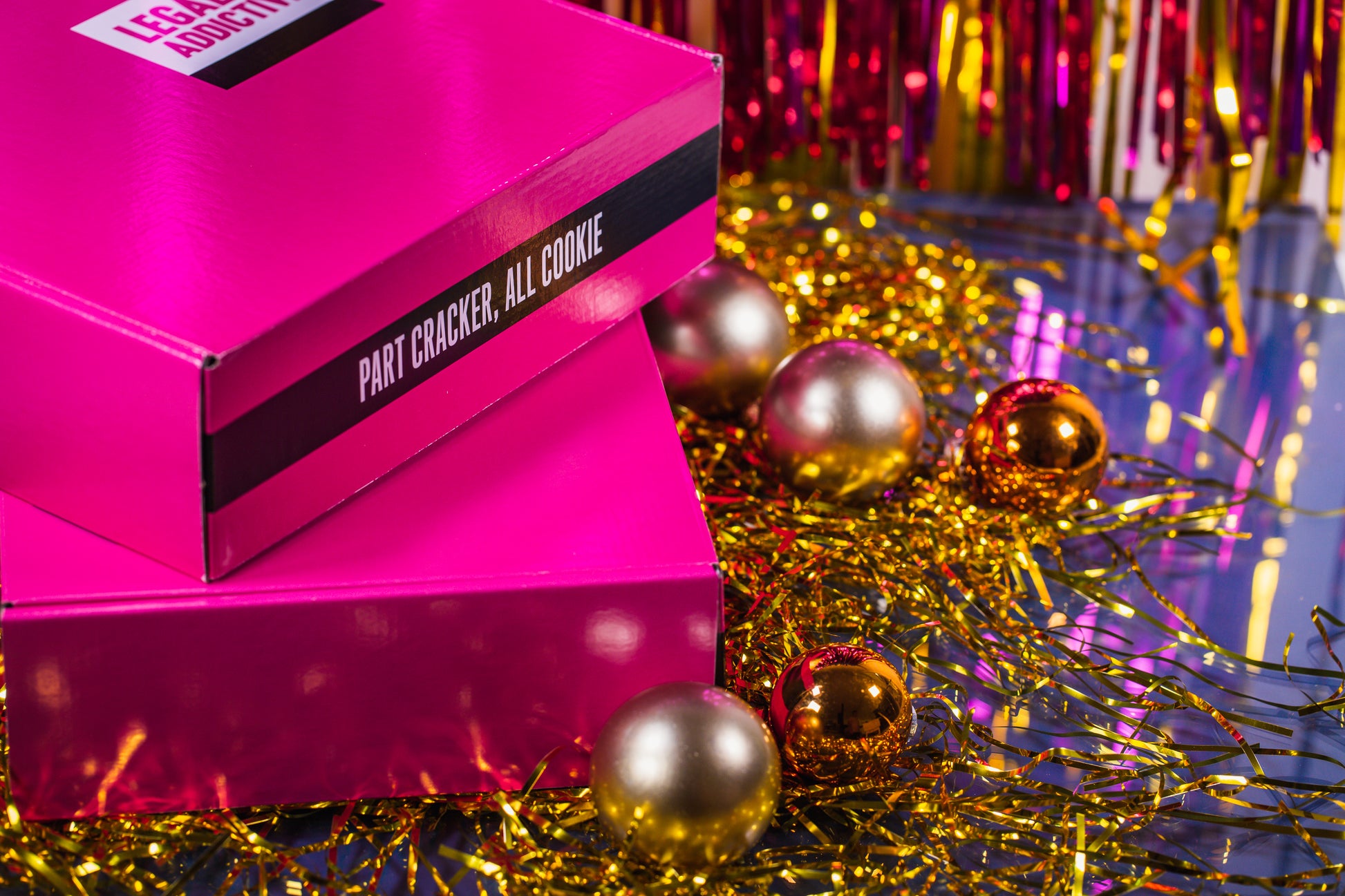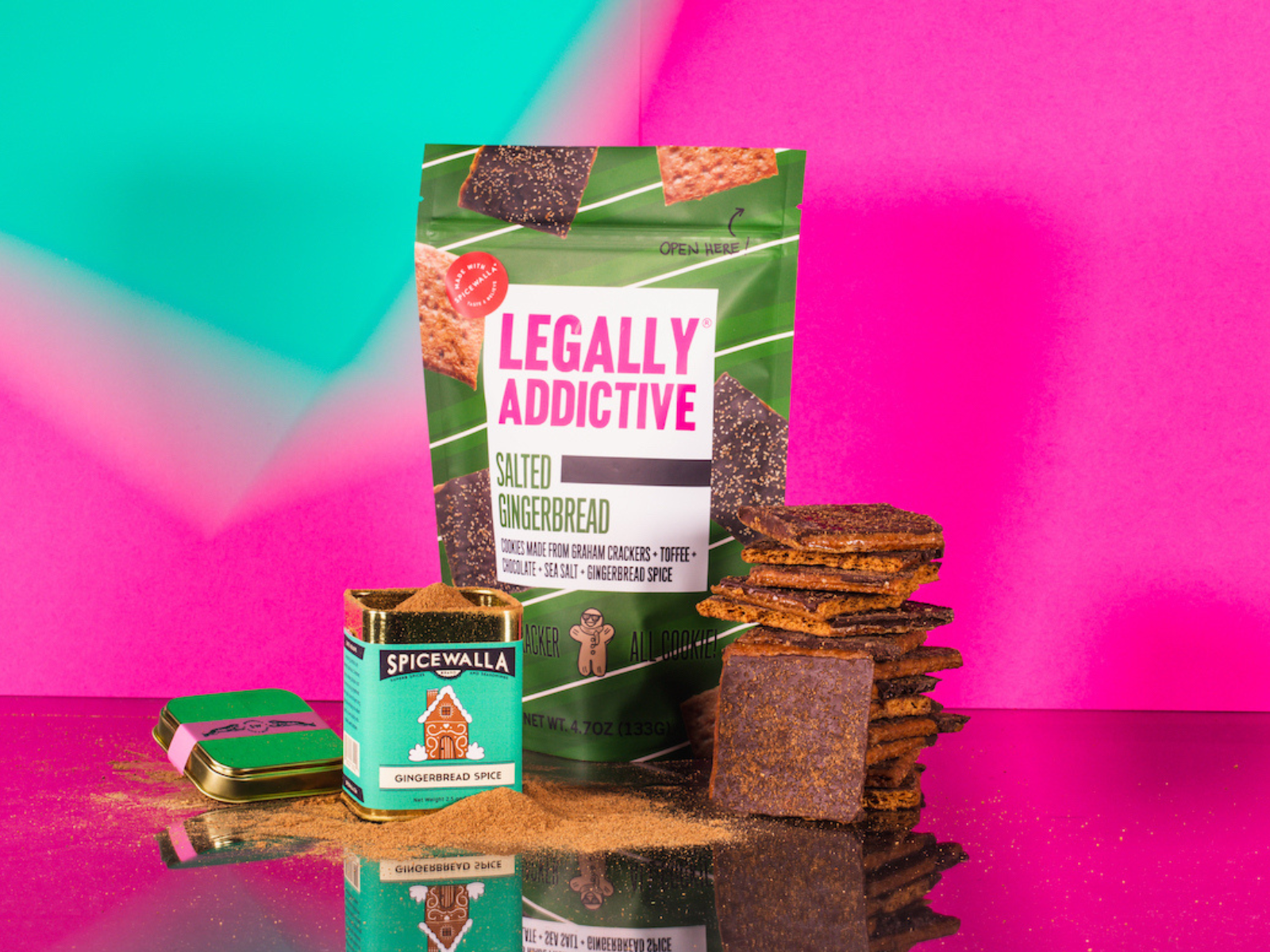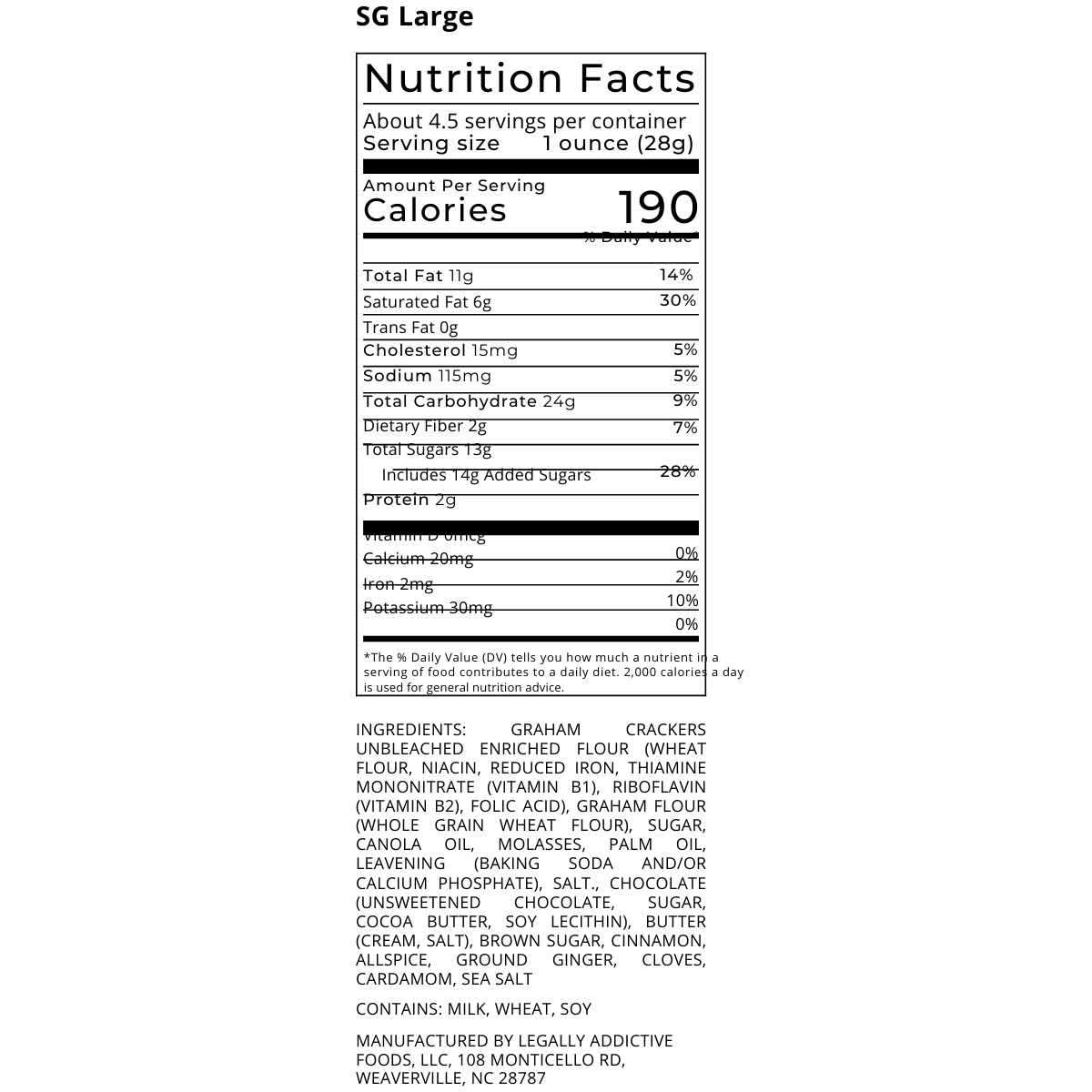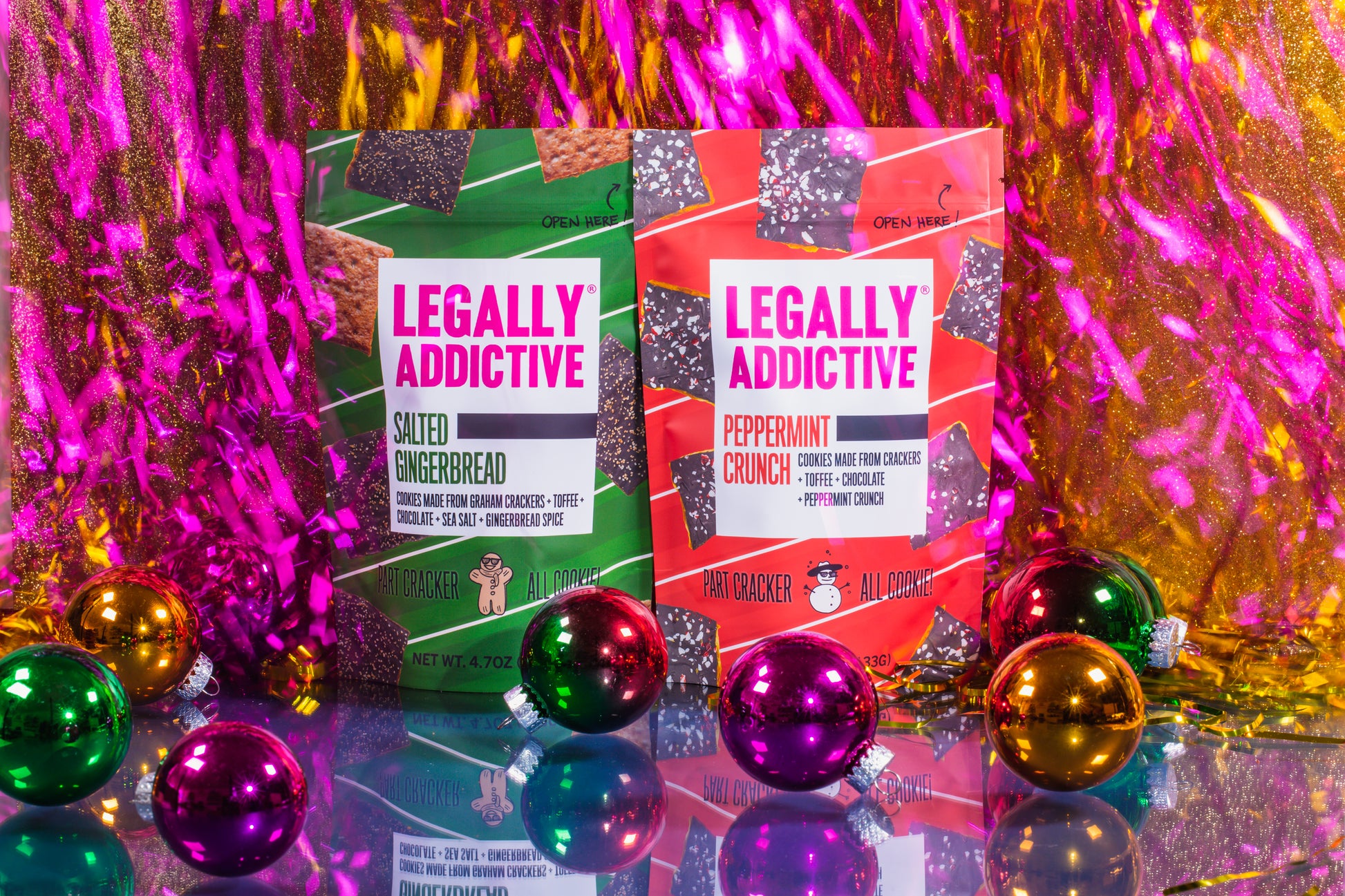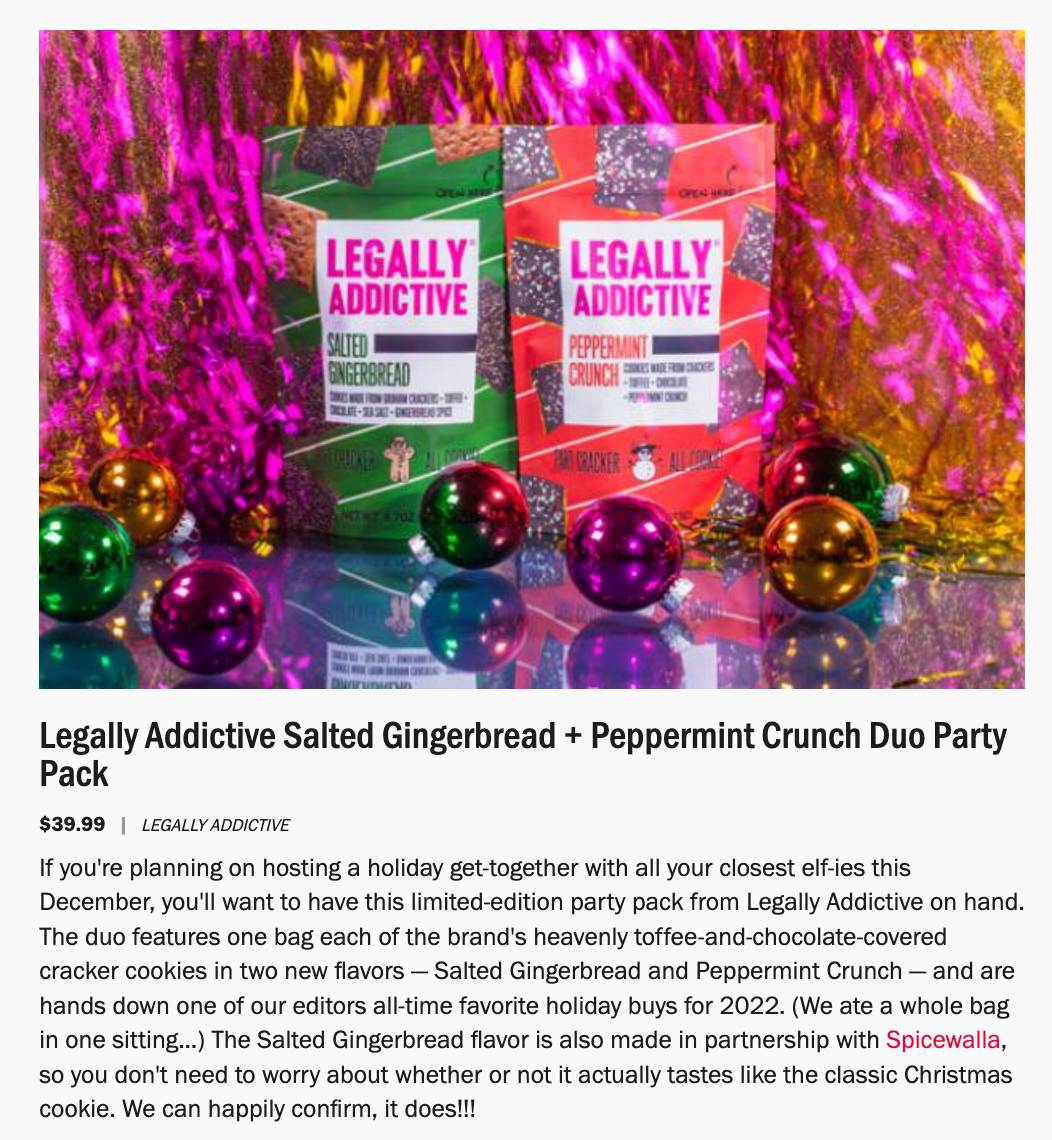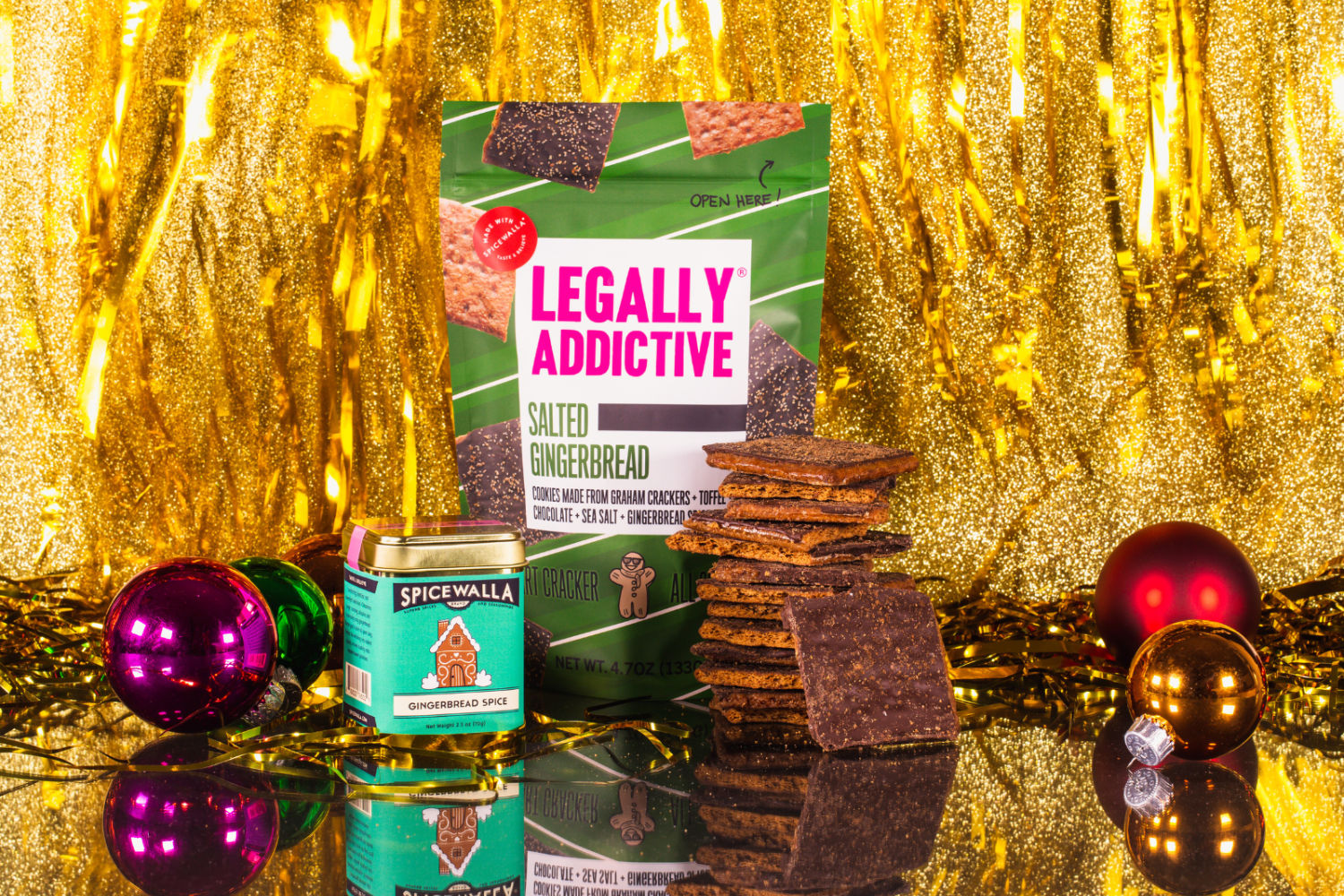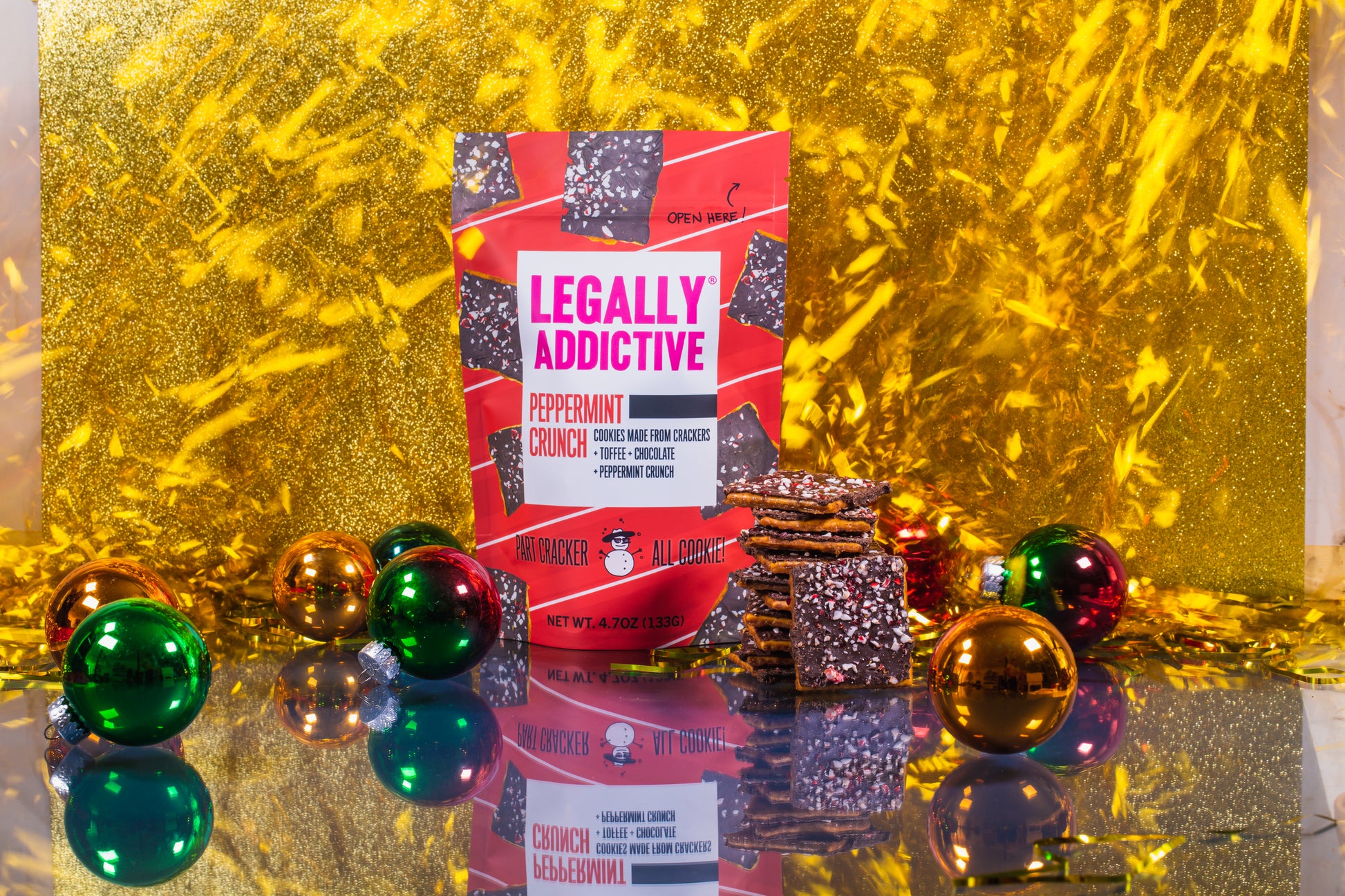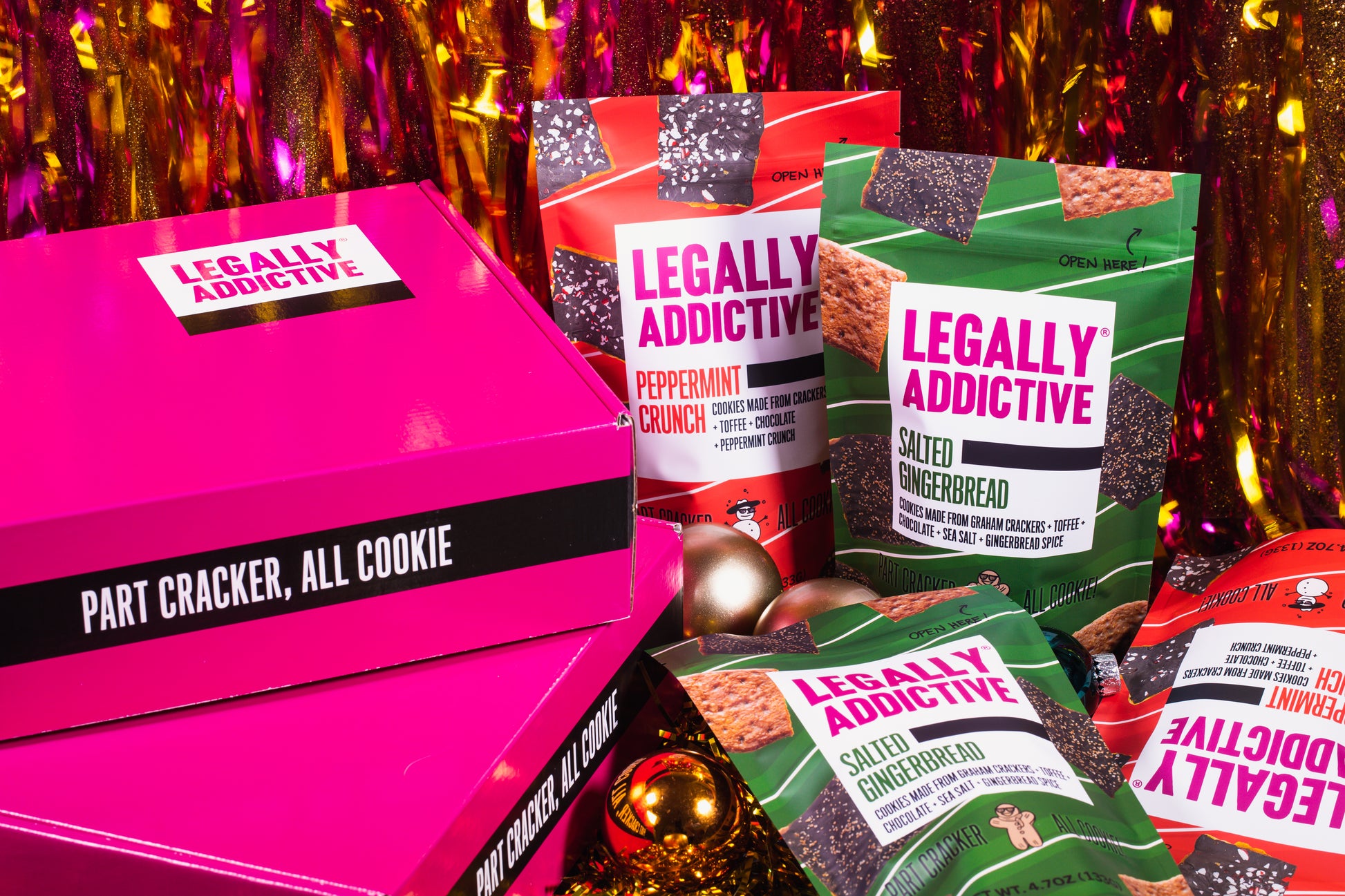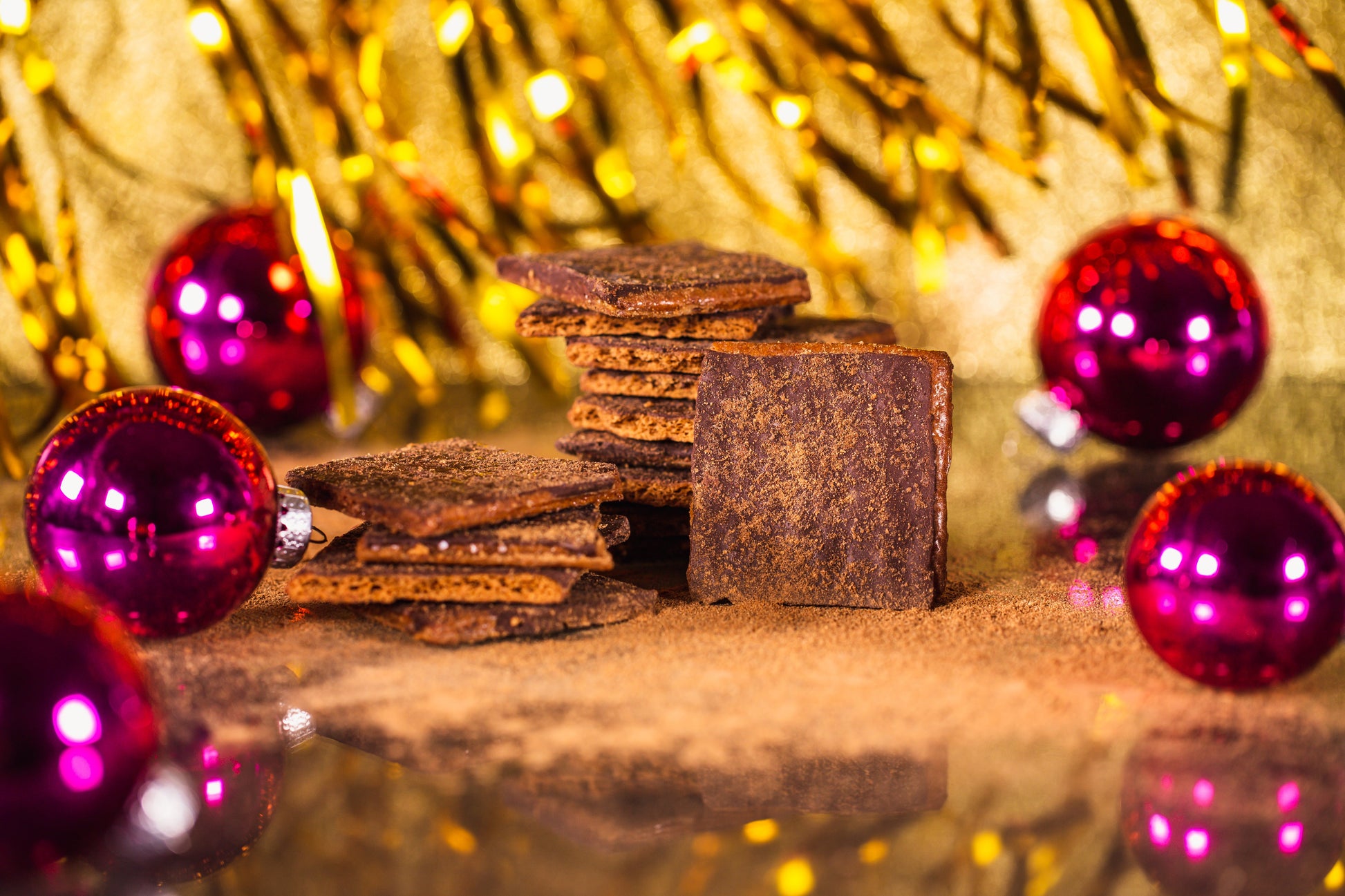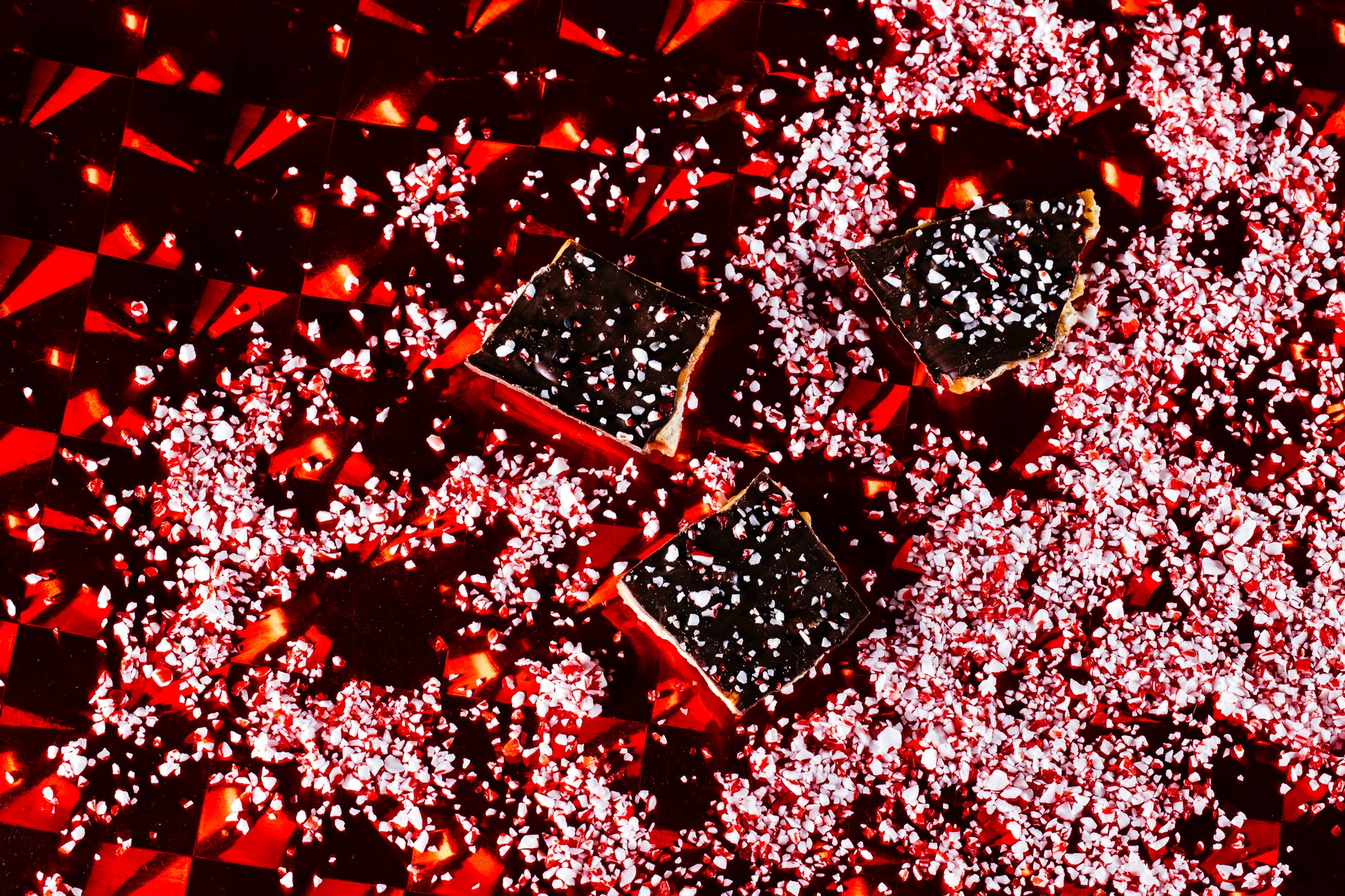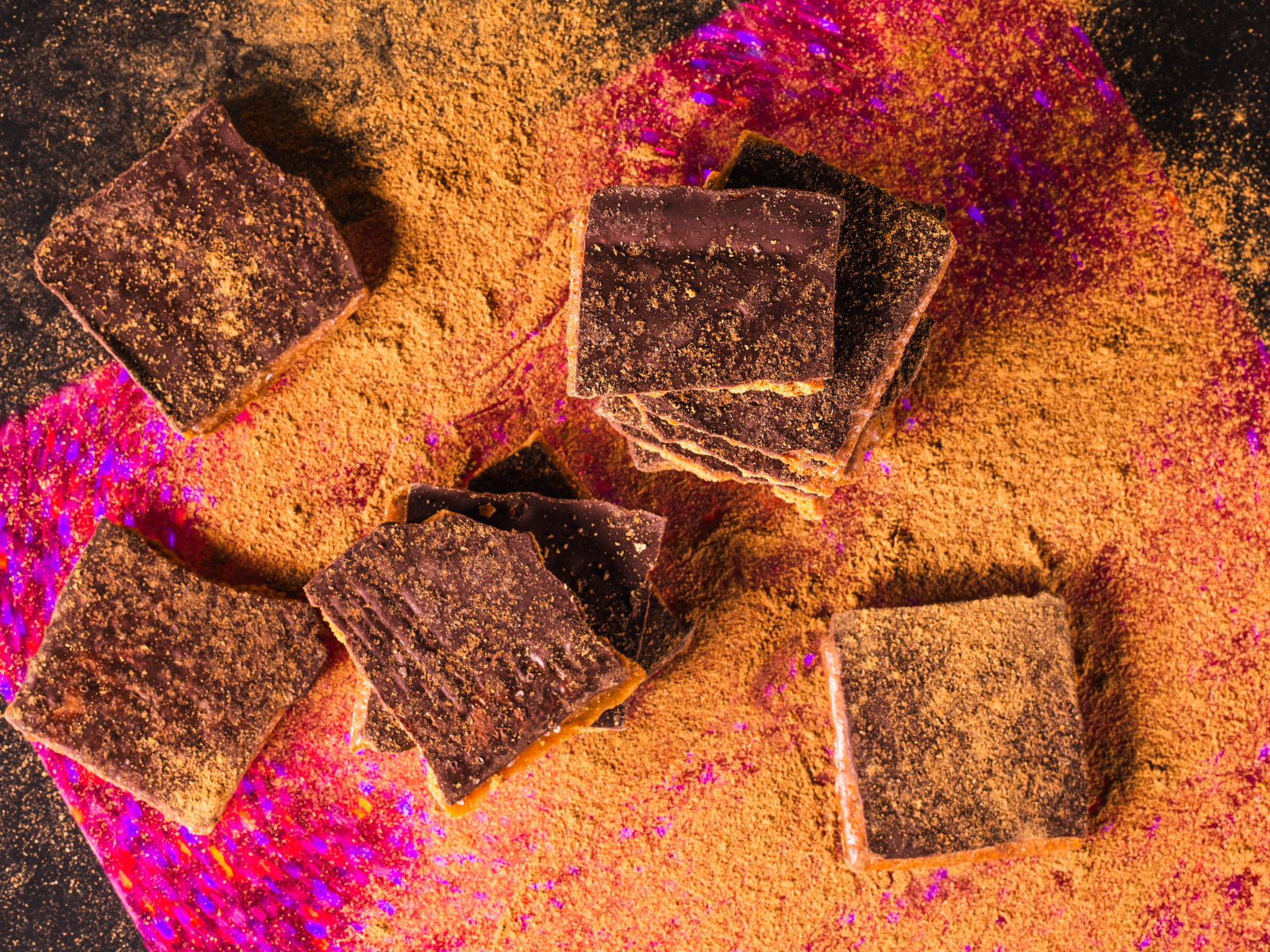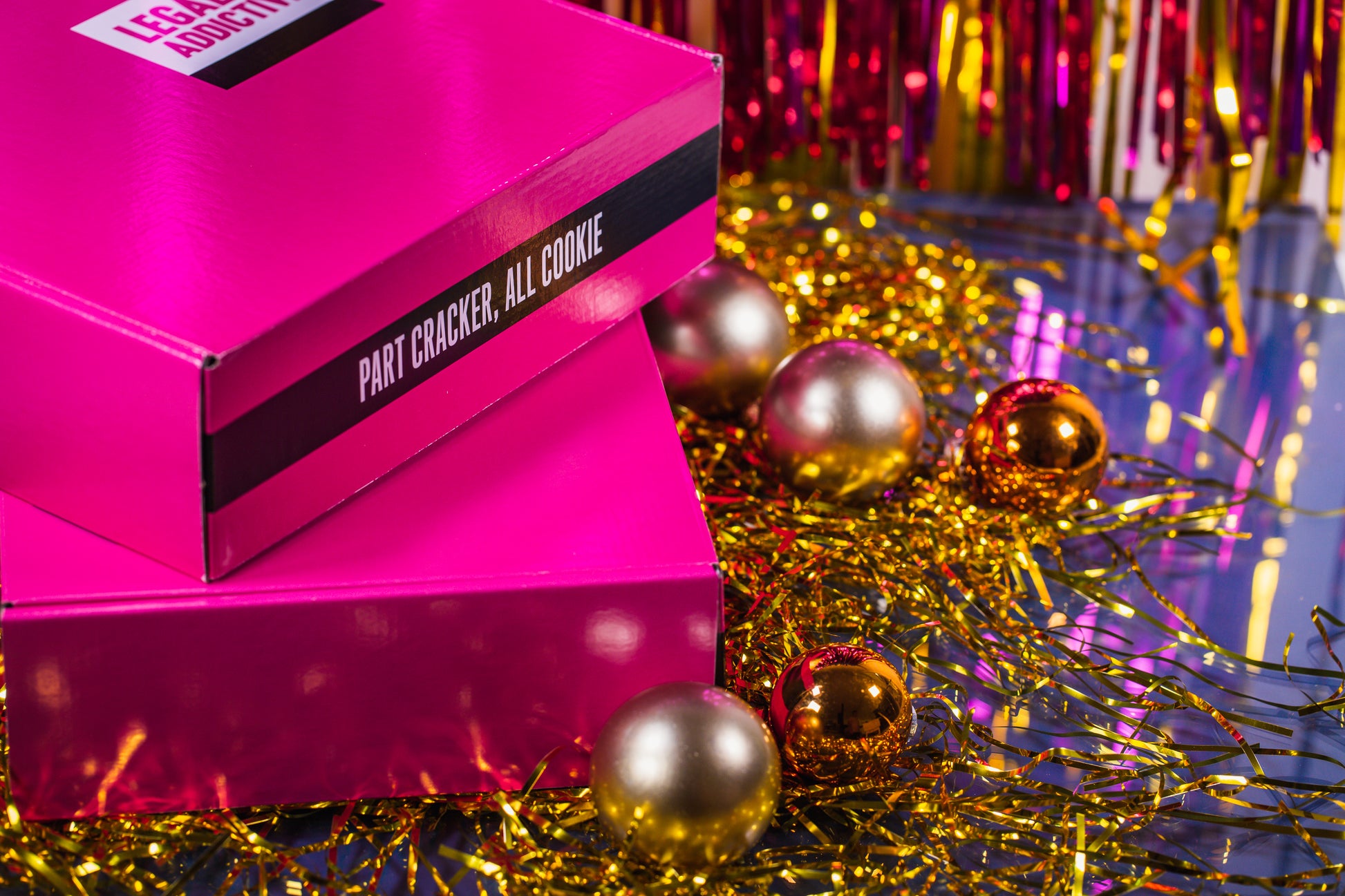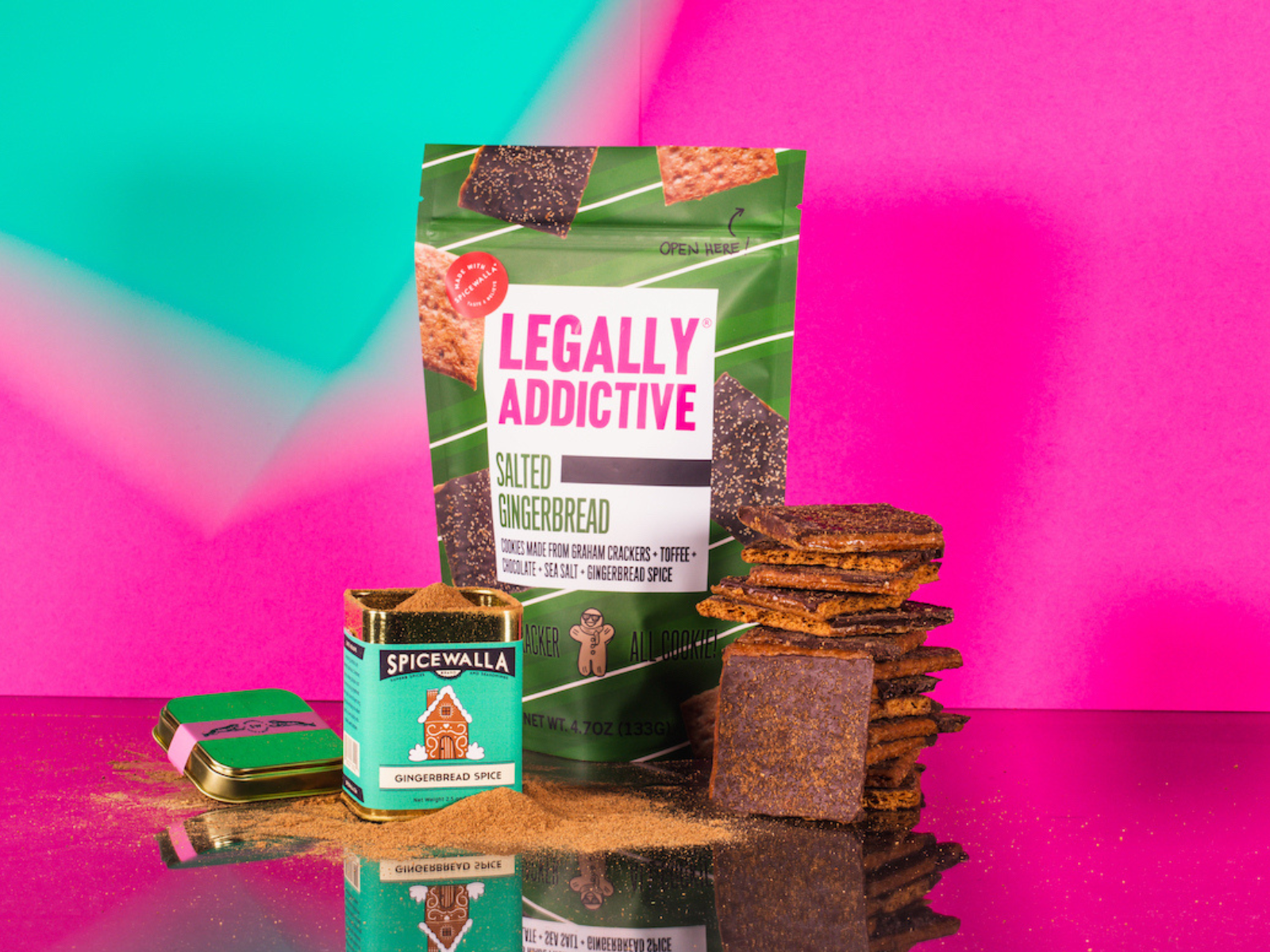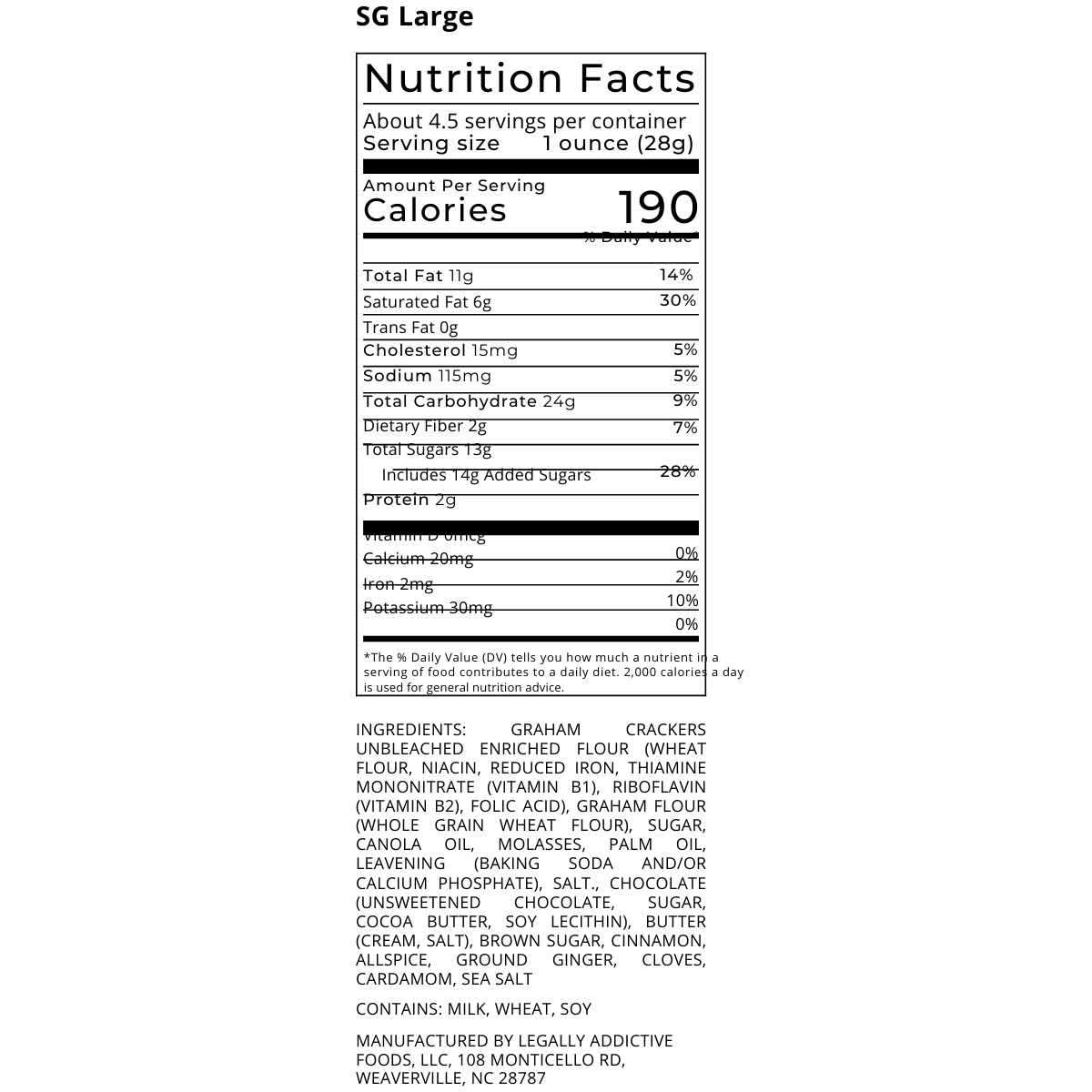 Salted Gingerbread + Peppermint Crunch - Duo Party Pack *NEW* Featured by the Food Network
Sale price
$ 42.99
Regular price
We're combining one of our holiday customer favorites with the newest member of our cookie fam, Salted Gingerbread. This is for someone who really and truly loves the flavor of the holidays. Two cozy and delightfully delicious confections!
Salted Gingerbread is the newest member of our cookie fam and is joining us for the holidays! This creatively comforting confection is made from a graham cracker, our salted handmade toffee and 60% chocolate. It's made in collaboration with our neighbors and spice-geniuses, Spicewalla, to create the most divinely delicious treat that captures the flavor of the holidays in every bite!
The PC is festive, bright, crunchy and with a peppermint-salty-chocolate crunchy punch that's perfect with a glass of red wine, a well-brewed coffee, perhaps a hearty winter beer and especially with a nice cup of spiked (or not!) hot chocolate.  It's the same handmade salted toffee on a cracker with a layer of chocolate but topped with crushed peppermint. Even if you're not a "peppermint person", just trust us on this one.  Or trust the cheeky snowman in glasses. 
Limited quantities are available this season.

This item contains four 4.7 ounce bags. 
For nutritional information, please refer to our product images.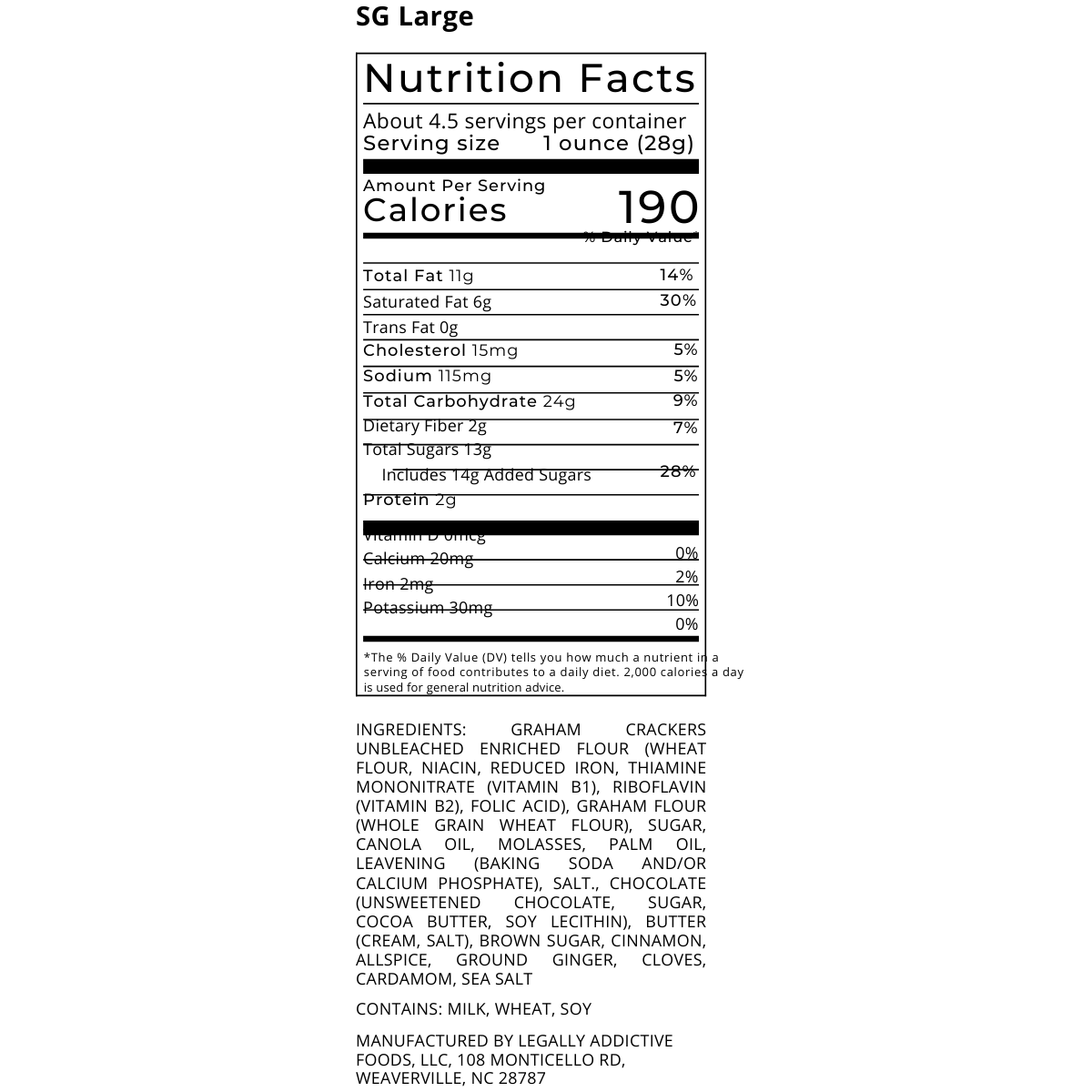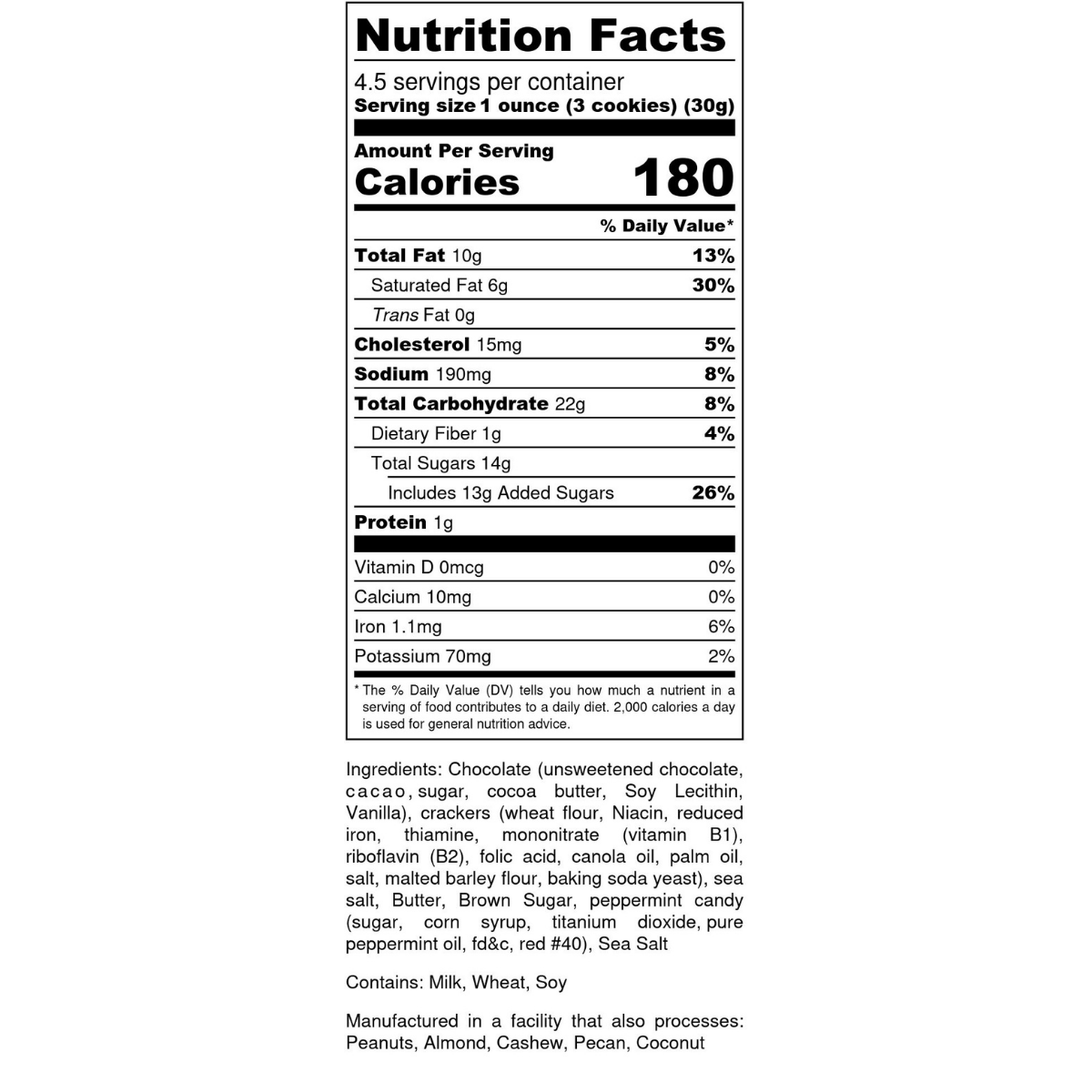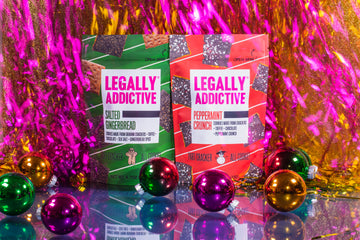 Salted Gingerbread + Peppermint Crunch - Duo Party Pack *NEW* Featured by the Food Network
Sale price
$ 42.99
Regular price
As seen on...