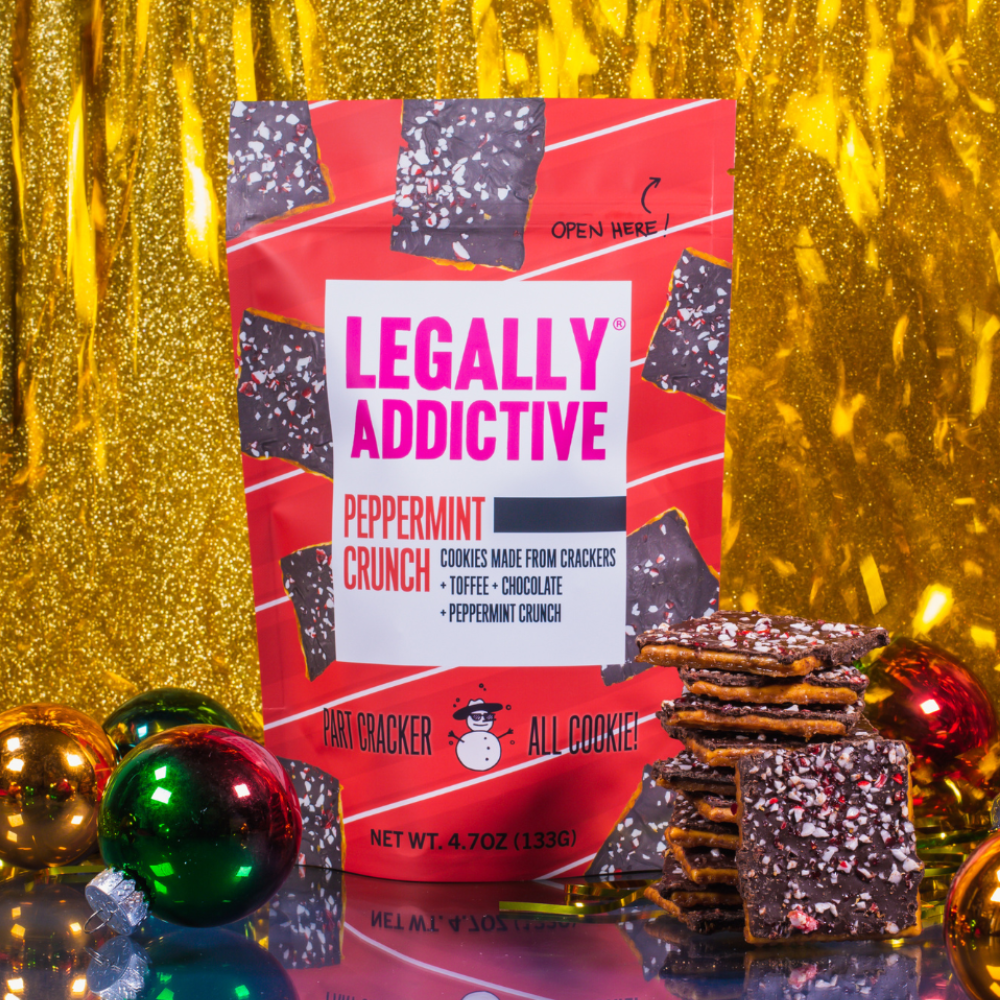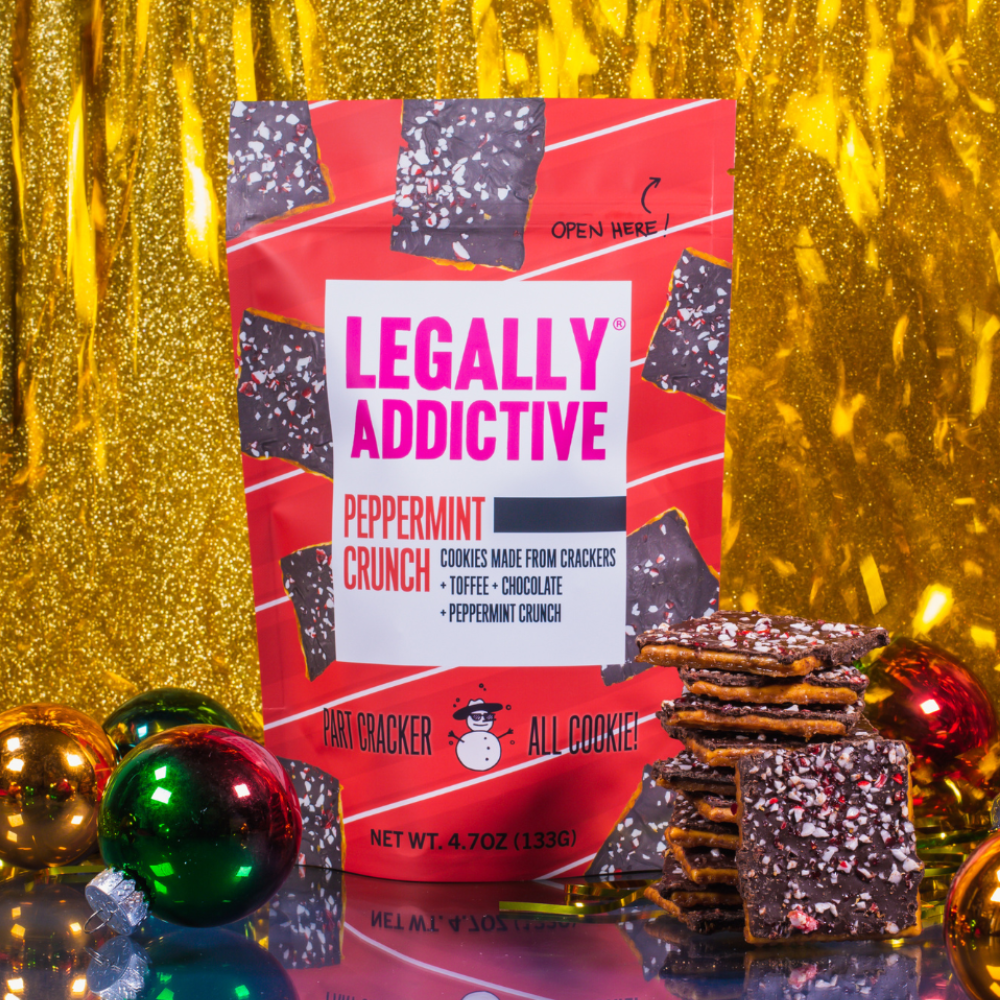 Peppermint Crunch - Single Pack
Sale price
$ 9.99
Regular price
The PC is festive, bright, crunchy and with a peppermint-salty-chocolate crunchy punch that's perfect with a glass of red wine, a well-brewed coffee, perhaps a hearty winter beer and especially with a nice cup of spiked (or not!) hot chocolate.  
It's the same handmade salted toffee on a cracker with a layer of chocolate but topped with crushed peppermint. Even if you're not a "peppermint person", just trust us on this one.  Or trust the cheeky snowman in glasses. 
And we are making a super limited batch this winter too so and they won't be around for long!  Available while they last and shipping directly from our kitchen!
One single bag, 4.7 ounces. Available only through the holiday season while supplies last.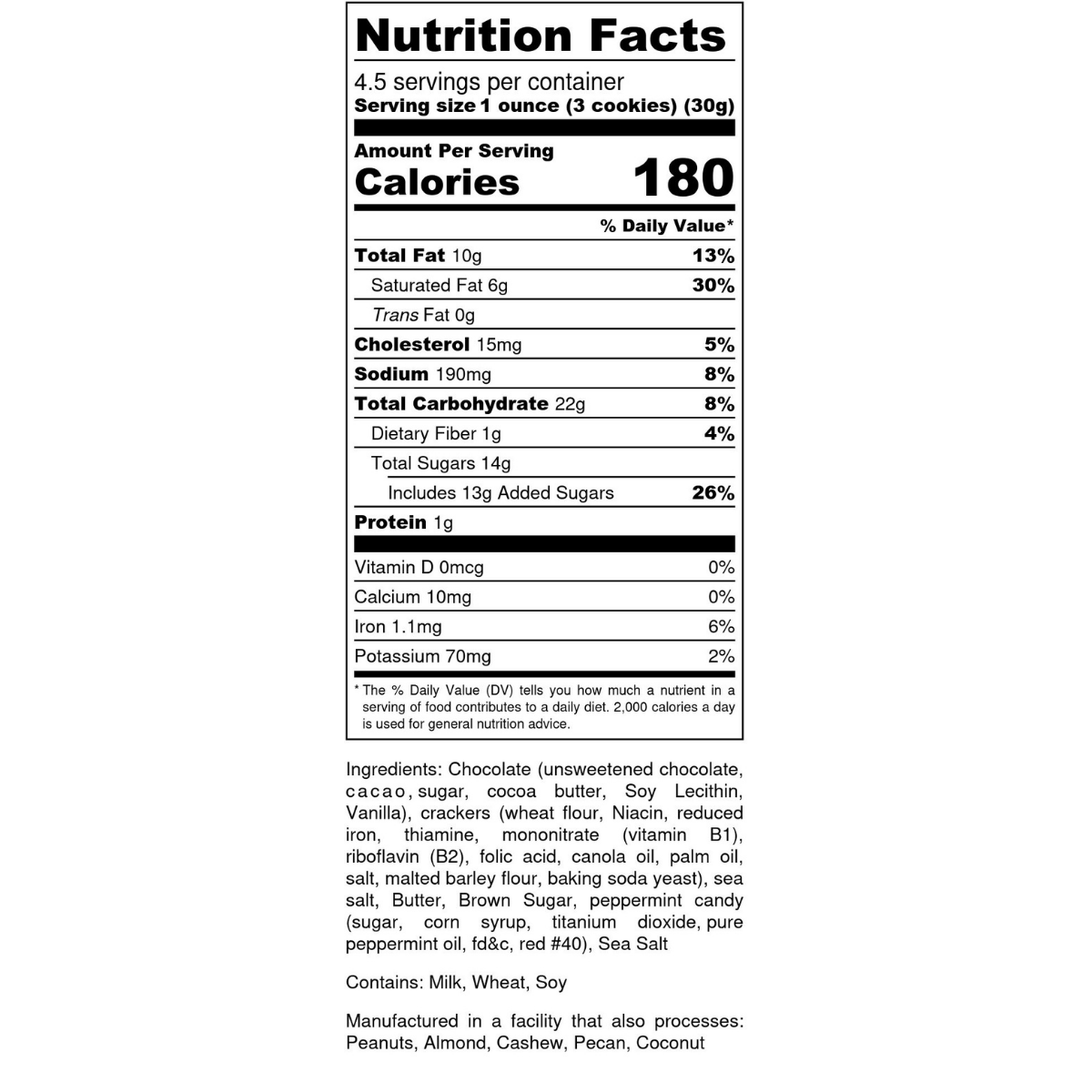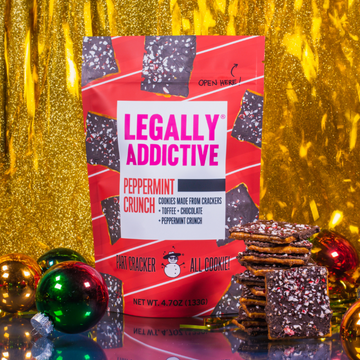 Peppermint Crunch - Single Pack
Sale price
$ 9.99
Regular price
As seen on...